Well it appears that the rumours are true and Apple have finally decided to drop the industry standard 3.5mm jack from their iPhone 7 in favour of their lightning connector. So what does this actually mean for you? First thing is that your normal, much loved earphones and headphones will no longer work on the iPhone 7 without the supplied Lightning to 3.5mm adapter. This for many will be a cumbersome option as having yet another adapter coming out of your pocket is somewhat of a nuisance.
So what are your options?
Luckily Apple have not left you high and dry. With the release of their iPhone 7 you will also be able to use their lightning EarPods or purchase the additional £159 AirPods. These latest earbuds use a unique technology to communicate with your iPhone 7 and offer completely wireless listening. They also seamlessly pair with your phone unlike Bluetooth, Siri can be invoked by tapping an ear and it also includes a microphone. If that wasn't enough they also cram in noise cancelling. So it seems that Apple have thought of you, but, Apple are again seemingly cornering you into their own EcoSystem and giving you the one solution to listen to your music conveniently through your brand new iPhone 7 or 7s. Luckily for you however, we can advise on a few more options that will enable you to simply and easily enjoy your music again without having to purchase the specific AirPods.
For a while now we have been avid fans of Audeze as they have produced some of the finest high-end headphones around. Their prestigious LCD4 Planar Headphones offer unprecedented sonic performance at over £3,000, however these sound pretty poor from phones as they are just far too hard to drive.
Audeze are a US company whom are at the very pinnacle of headphone and earphone design and technology. Using technology from their LCD4 headphones they have released the EL8 Titanium. These will be the perfect match for anyone wanting a pair of stylish headphones for on the go listening to pair up beautifully with your brand new iPhone 7. The EL8 Titanium offers a closed back design that will save you from annoying anyone on the daily commute, but it will still give you an incredible sound that will be better than the AirPod's.
I can bet though that many of you don't want to be walking around with big headphones attached to your bonce. It is almost as though Audeze knew what was coming from Apple and have just announced 3 new additions to their range in the guise of the iSine10, iSine20 and LCDi3. These brand new earphones offer the companies unique planar driver technology in miniature in order to squeeze them into something that will fit comfortably inside your ears. Ranging in price from $399 (UK price still to be set) up to an awesome $2500 for the LCD i3 these brand new earphones arrive with Audeze's Cipher cable. Cipher is their name for "This cable will fit perfectly into the lightning output of your iPhone 7 and give you an exceptional, expansive, emotional sound". The Cipher cable used on the iSine and LCD i3 have an integrated digital converter to give you an amazing sound without the need for additional adapters out of the phone.
More earphones will surely follow that will have a lightning connector, however with the Android fraternity going down the USB C route I imagine it will be tough for brands to be investing money in covering both bases, instead I see brands looking at one or the other. Both options will require an inordinate amount of investment to integrate a chipset into their earphones or headphone to convert the digital data that is being sent from your iPhone 7. I think it will be a watch this space, but it will almost certainly be causing a number of headphone brands a bit of uncertainty and a headache.
With the launch of the wireless AirPods it seems Apple are hedging their bets on their new technology and removing the wire completely…..
Do you have to have AirPods to get wireless earphones for the iPhone 7?
Not all all, there is still an option to improve on the sound and choose your own wireless earphones that work well with your new phone purchase. There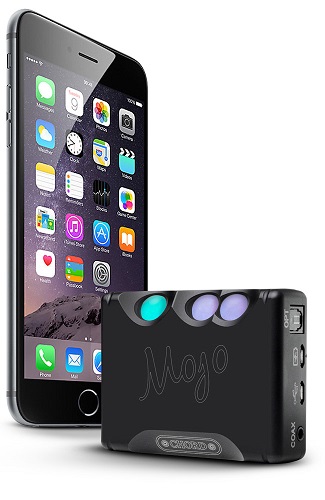 are now a raft of earphones that offer excellent sound without wires. Earphones such as the upcoming Trinity Audio Phantom Air will give you a bigger drive unit, great frequency range and excellent build quality. There are also the Beyerdynamic Byron Earphones due soon too and we will also be looking at some smart earphones to add to our portfolio within the next few months so watch this space. Of course, if you don't want wireless earphones then there are plenty of wireless bluetooth headphones available that will work well over the air using the bluetooth connection from your iPhone 7. The likes of B&W, Master&Dynamic, Sennheiser all offer bluetooth headphones.
Can I improve on the sound of the iPhone lightning output?
This is possible on pretty much all lightning iPhone's not just the iPhone 7. We are an ambassador for the Chord Electronics MoJo DAC and headphone amplifier. This plugs into your phone using the lightning connector sold separately. The beauty of the MoJo is that it is battery powered so doesn't drain your phones battery and it makes your phone sound immensely better using it's built-in advanced technology. The MoJo can power some of the hardest to drive earphones and incredibly well too.
So after all the furor settles down with Apple dropping the mini jack. It isn't all that bad. Admittedly it is a giant leap for Apple to make, however there are plenty of options for you and many more will be announced in the coming months.