van den Hul The Wind MKII Hybrid (Halogen Free) Per Barraled Metre
How would you prefer to have this cable?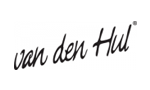 Description
This cable requires 2 lengths of speaker cable per speaker. One run for the positive and one run for the negative. The price above is for two runs of speaker cable able to connect to 1 speaker.
Playing with ideas always opens new windows. One of these windows was the idea that it must be possible to write a computer program with the ability to fine-tune the signal transmission. The result is a fine-tuned product with predictable properties.
Our The WIND Mk II HYBRID was designed as a first result.
The WIND Mk II HYBRID is a multi-core single conductor loudspeaker cable with a very complex strand construction.

The WIND Mk II HYBRID consists of a total of 173 single non insulated strands in 5 different layers with a total cross-section area of 4.67 mm² equalling AWG 10.5.
To improve the overall transmission quality even more, we have coated the total metal construction with a Linear Structured Carbon ® saturated layer.
This extra item dramatically improves the sound quality.
The sonic result is a very detailed signal transmission with a superb spacious character.

The resistance of The WIND Mk II HYBRID is 3.7 Ohm/km. The external diameter is 6.2 mm.
The peach colored jacket is made of HULLIFLEX ® 3, a very flexible and mechanically superb insulation material.
Before connecting The WIND Mk II HYBRID to your equipment we advise to mildly twist both leads to keep them together.

The WIND Mk II HYBRID is available on 100 m. reels.
Shipping: 1 x 100 m. reel in a 255 x 255 x 205 mm. box with a total shipping weight of 8.0 kg.

Cable Type:

Single wire, multistrand

Conductor Material:

HYBRID: High purity dense Silver coated high purity Matched Crystal OFC + Linear Structured Carbon ® saturated layer(s)
Design Purpose/
Application Area(s):

Highest quality level loudspeaker cable / External and internal (re)wiring

Eff. Conductor Ø/Eq. AWG No./Strands:

4.67 mm² / AWG 10.5 / 173

External Diameter /
-Dimensions:

6.2 mm.

Resistance 20 °C / 68 °F:

3.7 Ohm/km.

Insulation / Dielectric Strength / Test Voltage:

Jacket: HULLIFLEX ® 3 / 300 Vrms min.

Connector Types Suitable:

Our 4.0 mm. Ø cable entrance diameter Bus type Universal Speaker Connectors or our 6.5 mm. Ø cable entrance diameter BERRI Bus Connectors or our DIY Screw-On Speaker Connectors; All custom mountable on ordered lengths.

Standard Sales Units / -Lengths:

100 m. reels; With connectors mounted to specifications: any length; Without connectors: please consult your van den Hul dealer or the van den Hul distributor in your country.

Jacket Colours Available:

Peach

Remarks:

Self mounting of connectors is not advised since special soldering equipment is required; Our custom connector mounting service is available.
Our The BREEZE HYBRID is a heavier and Fusion Series version of this cable.
Delivery and Returns
Your country is set to:
United States
Please call us for delivery options +44 (0)208 942 9124
| Shipping method | Delivery Time | Cost |
| --- | --- | --- |
Please be advised that we may upgrade your delivery to a better service if we deem it appropriate to designated destinations at no additional cost. Please view our
returns policy
.
*Quoted delivery times are estimates and apply to normal working days for in stock items.
Information
Manufacturer:
Van Den Hul
Shipping
UK from: £1.50
EU shipping from: £2.95
International from: £3.95
View shipping rates for your country here
Payment Methods
Paypal
All major credit/debit cards (Visa, Mastercard)
Our Advantages
Fast and insured shipping
14 days money back guarantee
VAT Free Purchases for non EU residents
London Showroom - Largest selection of headphones, earphones and portable players in the UK.