About our company
Founded in 1985 as a mail order only company, Custom Cable began distributing catalogues to tens of thousands of UK customers who wanted cables and accessories for their HiFi systems. During the first 10 years of operation we grew rapidly and began distributing many well known brands to businesses and had an input in many cable and accessory designs, some of which are still available!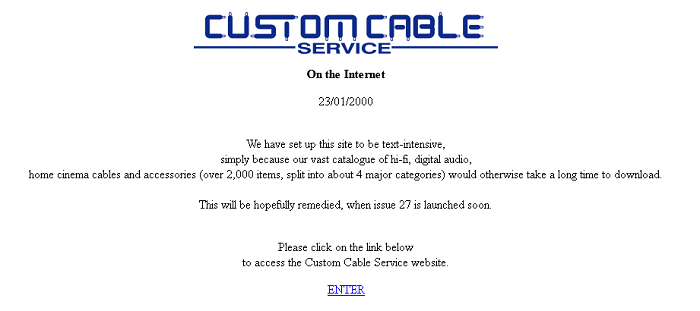 In early 2003 we listed our entire mail order catalogue online for the first time so that customers could see what products were available and were then able to phone in their order. Realising that this was not the most convenient way of purchasing, in 2005 we revamped our website with more products and for the first time enabled customers to purchase directly from the website.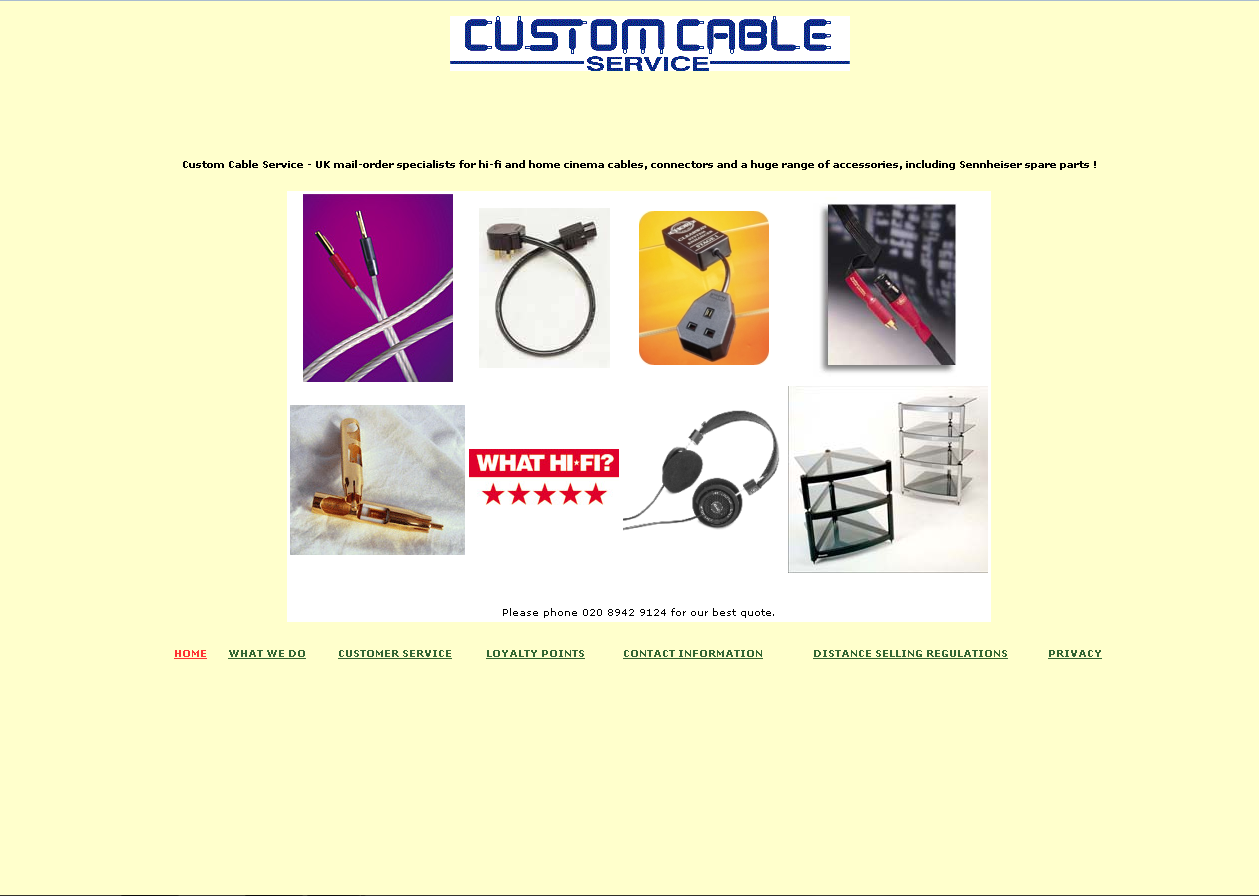 At the same time a partner website called headphonesdirect.co.uk was also set up to seperately cater for all headphone related queries and list all of the available headphones. In 2005 we were also appointed as Sennheiser's Consumer Spares Partner for headphones and we soon became the go to people for all of Sennheiser customer's requiring headphone spares.
In May 2009 it was decided to merge Custom Cable and Headphones Direct so that customers had just the one website to visit. In August 2009 we processed our very first online order with a new website that had headphones, cables, accessories and Sennheiser spares all listed on the single website making it easier for customers to purchase.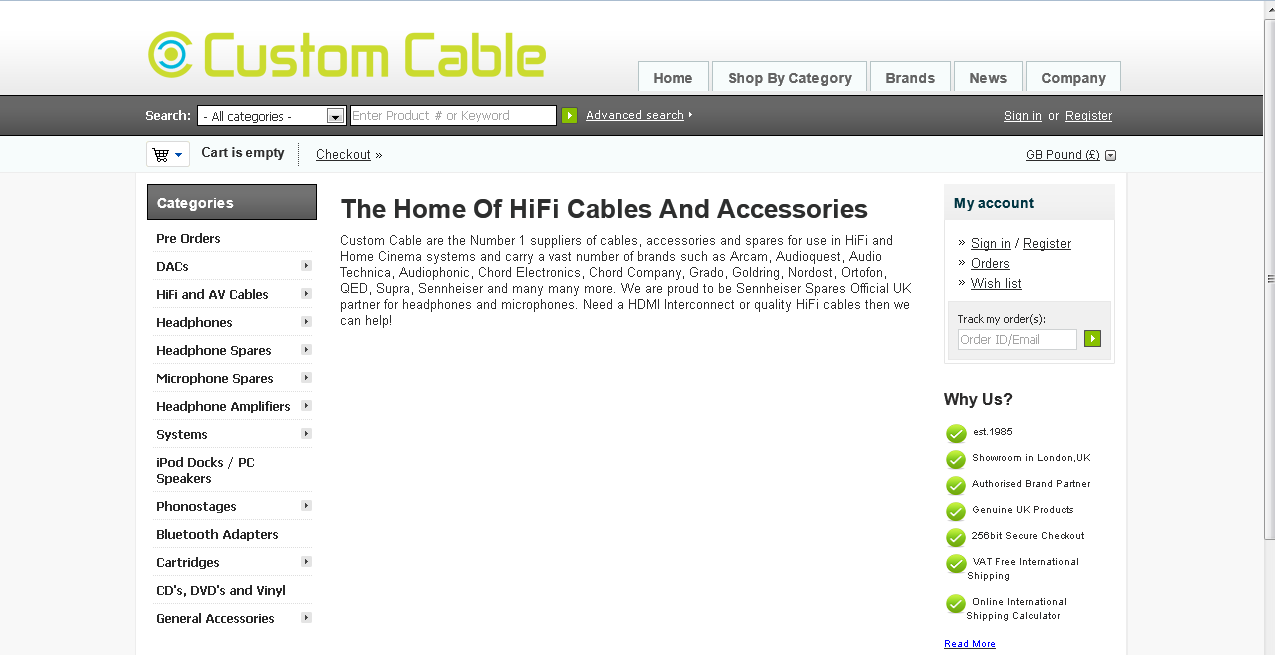 With the merging of headphonesdirect, Custom Cable have a seperate division which specialises in medium to high-end headphones and headphone amplifiers.

Custom Cable are now one of the largest suppliers of Sennheiser spares and accessories and have a specialist division set up to help customers find the correct part or offer any support that may be required.

At the core of Custom Cable is the cable division which aims to supply customers with cable for their HiFi and Home Cinema systems to the length and terminations they require.
In 2012 Custom Cable was growing at a phenomenal rate and a new website was designed with a simpler layout that enabled purchasing easier and more user friendly. The range of products dramatically increased and began to cover headphones alongside high quality portable audio products.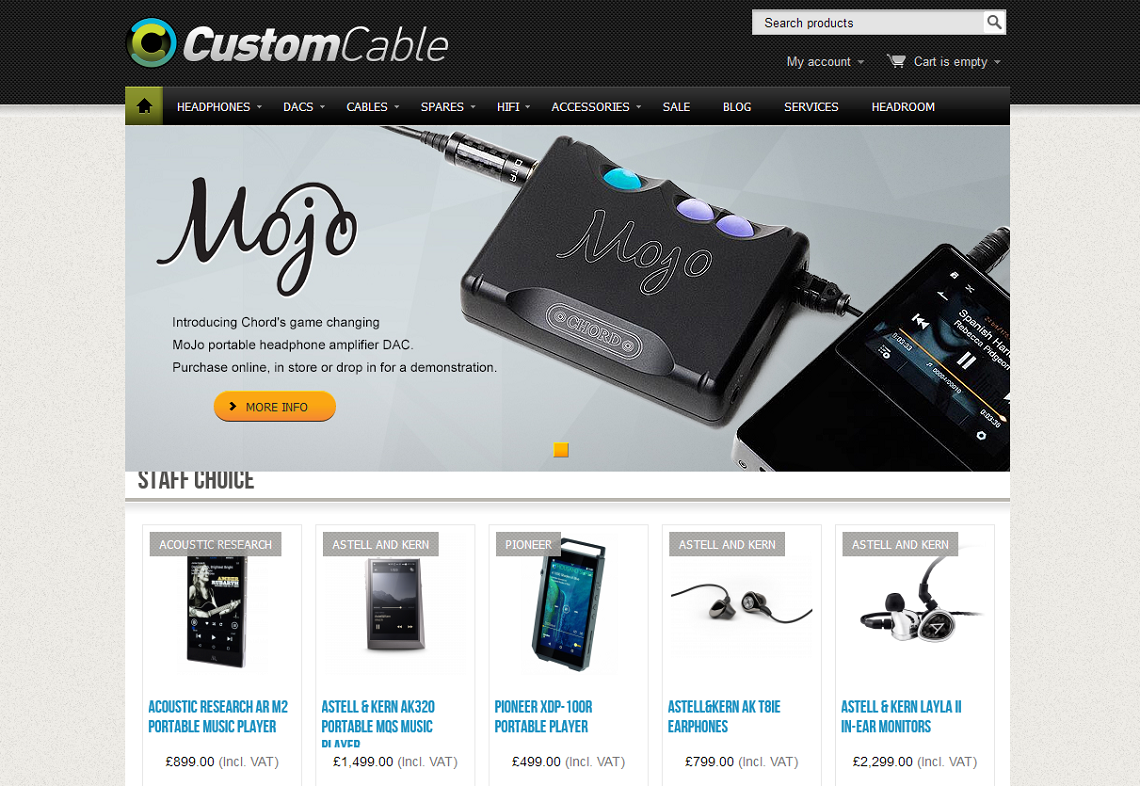 By 2016 it was clear that Custom Cable had turned into the go to place for all portable audio needs, from custom moulded earphones to high end digital audio players. From the highest quality cables all the way through to high end DACs and Streamers.
Having used Custom Cable since 1985, it was felt that the brand was not in keeping with where the business was going and the very hard decision was taken to rebrand the company to Audio Sanctuary.
From 2016 onwards Audio Sanctuary offers the very latest in audio technology, advising on the best brands available from around the world.
Audio Sanctuary are a partner of Unilet Sound & Vision and operate from the same premises. We have a large showroom and luxury demonstration rooms available for you to listen to a large range of headphones, DACs, portable audio players and headphone amplifiers in comfort. This helps to give you the peace of mind that what you are buying is right for you.