Audioquest NRG-X2 AC Power Cable
AudioQuest NRG-X2 AC Mains Cable - Now available at Audio Sanctuary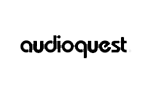 Description
AudioQuest's award-winning NRG-X AC power cables were loved by many - experienced audiophiles and newcomers alike - for their unrivaled combination of performance and value. Compared to stock AC power cords or even premium cables at similar or higher prices, NRG-X cables have always delivered enhanced bass definition, improved transient articulation, greater soundstage scale, and more of the precious spatial cues that bring recorded music to life.
AudioQuest are now delighted to offer the next generation of NRG-X AC cables, continuing the tradition of outstanding performance and exceptional value while complementing and enhancing today's exciting electronics.
These new NRG-X Series power cables use Direction-Controlled Long-Grain Copper (LGC) in a Semi-Solid Concentric Topology - a sophisticated physical arrangement in which strands are packed more tightly and never change position within the bundle. Direction-Controlled LGC minimises distortion caused by grain boundaries that exist in any metal conductor, which in turn assures induced noise is dissipated and drained properly - as always, they direct noise where it will do the least harm to your system's performance.
While the earlier X cables had 37 strands in three layers over the single center strand, the new X-Series power cables have only seven larger strands comprising just a single uniform layer over a center strand. This refinement may sound simple, but the improved result is delightfully clear.
In addition, the 2-pole NRG-X2 uses our super-slim C7 female end to perfectly accommodate Sonos components, gaming consoles, and more.
Designed by AudioQuest to effectively lower noise in your audio/video system, their new X-Series power cables are true to music, allowing you to hear more of what's on the recording. AudioQuest invite you to experience the difference!
Delivery and Returns
Your country is set to:
United States
Please call us for delivery options +44 (0)208 942 9124
| Shipping method | Delivery Time | Cost |
| --- | --- | --- |
Please be advised that we may upgrade your delivery to a better service if we deem it appropriate to designated destinations at no additional cost. Please view our
returns policy
.
*Quoted delivery times are estimates and apply to normal working days for in stock items.
Information
Cable Information
Conductor:
Oxygen Free Copper
Colour:
Black / Green / Grey
Tags
Shipping
UK from: £1.50
EU shipping from: £2.95
International from: £3.95
View shipping rates for your country here
Payment Methods
Paypal
All major credit/debit cards (Visa, Mastercard)
Our Advantages
Fast and insured shipping
14 days money back guarantee
VAT Free Purchases for non EU residents
London Showroom - Largest selection of headphones, earphones and portable players in the UK.