Dekoni Audio Elite Hybrid Series Sheepskin Replacement Earpads
Beyer Elite Hybrid DT currently out of stock. More stock due in from Dekoni in or around the 07/04/2021.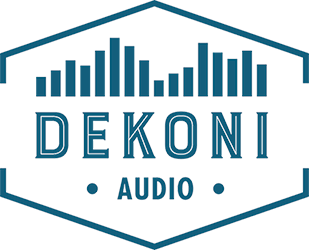 Description
Dekoni Audio manufacture their replacement pads to the exact specifications for many different models of headphones available today. This Elite HYBRID series combines the best of all variants of Dekoni replacement ear pads. They represent the pinnacle of the brand and the quality you've come to expect.
A sheepskin outer ring provides all the isolation you need, combined with the softness of the Elite Velour face. Add some Fenestrated Sheepskin to the inside of the pad, and you lose none of the warmth of your favourite headphones while getting the best sound possible.
Nowadays, good quality headphones are an everyday part of many people's lives: We spend a lot of money on them and expect years & years of lasting use. However like all things, some parts will wear out before others. Commonly the first part of any pair of headphones that will wear are the ear pads.
From constant use the oils on our body begin to wear the ear pads away, and telltale signs start to appear. From cheap construction leather flaking off, to the pad itself becoming discoloured and torn. Plus, if the headphones are used while running or working out in gyms, they can begin to smell - and nobody wants to let friends listen to a newly-discovered track or artist only to be turned away because your headphones smell.
Elite Hybrid Series Range
Dekoni Audio Elite Hybrid replacement earpads are available for the following headphone models:
Fostex TH900
AKG K701
HiFiMan HE5, HE4, HE400i, HE400s, HE500, HE560, Susvara
Sennheiser HD700
Sennheiser HD600, HD800
Beyerdynamic DT Series
Audeze LCD Series
Focal Elear, Clear, Utopia
Ear Padz Fit Charts
View the latest Dekoni Ear Padz Fit Chart
Not Listed?
If your particular headphones are not listed above, please do contact us as there are many other available options, and the product range is always increasing.
Delivery and Returns
Your country is set to:
United States
Please call us for delivery options +44 (0)208 942 9124
| Shipping method | Delivery Time | Cost |
| --- | --- | --- |
Please be advised that we may upgrade your delivery to a better service if we deem it appropriate to designated destinations at no additional cost. Please view our
returns policy
.
*Quoted delivery times are estimates and apply to normal working days for in stock items.
Information
Manufacturer:
Dekoni Audio
Tags
Worldwide Shipping
UK shipping from: £1.99
EU shipping from: £4.99
International shipping from: £5.99
Payment Methods
Paypal
Visa
Mastercard
All other major credit/debit cards
Our Advantages