Sennheiser Replacement Velour Earpads + Inner Foam Discs for HD545 / HD565 / HD580 / HD600 / HD650 / HD660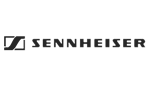 Description
Official Sennheiser Spare Part No. 050635.
x1 pair of official replacement black velour earpads, plus x1 pair of inner foam discs. Product images show the earpads both with and without the foam discs, for clarity.
Note: These pads will also fit the HD 265 headphones, now that the original leatherette pads have been discontinued.
---
Specifications
Fits the following Sennheiser products:
HD 545
HD 565
HD 580
HD 600
HD 650
HD 660
HDI 850
HD 265 (Original pads now discontinued)
---
Included
x1 Pair Earpads, Velour, Black
x1 Pair Inner Foam Discs, Black
---
More Information
Delivery and Returns
Your country is set to:
United States
Please call us for delivery options +44 (0)208 942 9124
| Shipping method | Delivery Time | Cost |
| --- | --- | --- |
Please be advised that we may upgrade your delivery to a better service if we deem it appropriate to designated destinations at no additional cost. Please view our
returns policy
.
*Quoted delivery times are estimates and apply to normal working days for in stock items.
Information
Tags
Worldwide Shipping
Free UK First Class shipping on orders £ 99+
UK shipping from: £ 1.95
EU shipping from: £ 5.99
International shipping from: £ 5.99
Payment Methods
Paypal
Visa
Mastercard
All other major credit/debit cards
Our Advantages