STAX SRM-700S Semiconductor Type High-End Electrostatic Driver
IN STOCK NOW
CALL FOR INSTORE DEMO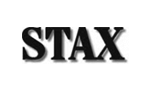 Description
Released October 2020, the newly designed SRM-700S is an electrostatic headphone driver from STAX Audio, which utilises fully discrete dual FET circuitry.
The output of the J-FET and the large current emitter follower circuit are low noise, meaning that accurate music reproduction is delivered without missing any of the fine details. The amplification stage has a new semiconductor driver with J-FET, whilst the custom-made, dual FET is also incredibly low-noise.
Perfect for STAX electrostatic earspeakers, allowing the precise detail of your music to shine through.
Update, March 2022: The STAX SRM-700S is now also available in Black finish. We are awaiting images of this new casing.
---
Features
Power transistor array features effective heat dissipation via large-sized heat sink
High-definition film capacitors
Hand-selected matching FET
EMI shielded volume control
Volume control bypass switching
Switchable RCA and XLR inputs. RCA parallel out.
Features newly developed large-sized aluminium insulators, combined with new vibration-proof material plus high frictional coefficient.
---
Specifications
Type: All-stage FET configuration DC amplification driver unit
Frequency response: DC – 100 kHz (with SR-009S)
Gain: 60dB
Harmonic distortion: 0.01% or less (1 kHz / 100 V rms output)
Input impedance: 50 kΩ (RCA), 50 kΩx 2 (XLR)
Maximum output voltage: 450 V rms (1 kHz)
Bias voltage: PRO 580 V
Operating temperature / humidity: 0 to 35 degrees C / less than 90% (non condensing)
Input terminal: RCA x 1, XLR x 1
Output: RCA parallel output terminal
Power consumption: 46 W
Dimension: 240 W x 103 H x 393 D mm (maximum protruding portion included)
Weight: 6.3 kg
---
More Information
Delivery and Returns
Your country is set to:
United States
Please call us for delivery options +44 (0)208 942 9124
| Shipping method | Delivery Time | Cost |
| --- | --- | --- |
Please be advised that we may upgrade your delivery to a better service if we deem it appropriate to designated destinations at no additional cost. Please view our
returns policy
.
*Quoted delivery times are estimates and apply to normal working days for in stock items.
Information
Tags
Worldwide Shipping
Free UK First Class shipping on orders £ 99+
UK shipping from: £1.75
EU shipping from: £5.99
International shipping from: £5.99
Payment Methods
Paypal
Visa
Mastercard
All other major credit/debit cards
Our Advantages